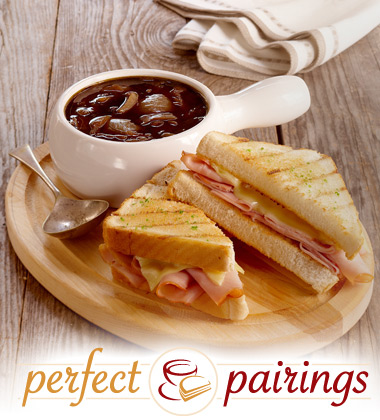 Monsieur et Madame: This Croque Monsieur sits comfortably alongside his Madame L'oignon. The melted Croque Monsieur of Gruyére cheese and ham on thick-sliced sandwich bread garnishes this classic French Onion soup.
Recipe Yields:
NOTE: Use your professional judgement when resizing recipes. Seasoning, cooking times, etc, may require adjustment.
Recipe Tip
Prepare Soup according to product instructions.
Butter outside of Texas Toast.
Add the sliced ham and Gruyere cheese.
Grill over medium heat until cheese has melted.