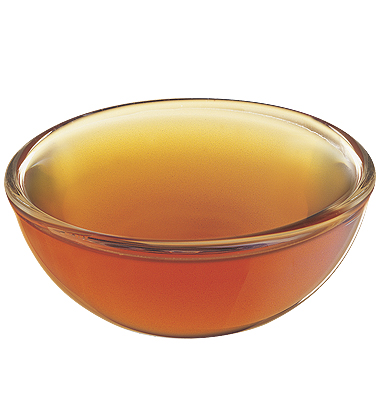 Nutrition Facts
Serving Size
125 ml condensed
Amount Per Serving
% Daily Value
Ingredients
BEEF BROTH (WATER, BEEF STOCK), SALT, YEAST EXTRACT,HYDROLYZED PROTEIN (YEAST, WHEAT, SOY), MONOSODIUM GLUTAMATE, SUGAR,DEXTROSE, CARAMEL, FLAVOUR (CELERY, ONION, AND GARLIC EXTRACTS), CITRICACID.
A homestyle beef broth great on its own or in a recipe.
Features And Benefits
Easy to prepare: Reconstitute with water
Versatile: Can be used as-is or as an ingredient
Easy to store: Shelf stable requires no refrigeration
Calorie Calculator
| | | | | | |
| --- | --- | --- | --- | --- | --- |
| | | | = | | Calculate calories right here! |
Preparation
In a 4 quart pot combine one can of soup and one can of water. Simmer over low heat, stirring often.
Handling
Promptly refrigerate any unused portion in a separate container. Recommend use by date on can. Store unopened can at room temperature.
Storage
Shelf Life: 24 months
Storage Temperature: C
Serving Ideas
Serve as an appetizer or as part of a light meal. Excellent for use on soup and salad bars, and serving lines.
Packaging Details
Pack & Size:
12 x 1.36 L (48 oz) can
Case Size:
43.51CM x 32.72CM x 18.11CM
(L x W x H)
Other Information
For more information on our products, contact your distributor or call 1-800-461-7687..
Supporting Materials
To find out more about our merchandising and point of sale options, contact your Campbell's representative or call (800) 461-SOUP (7687) and ask about how your operation can benefit from our support.