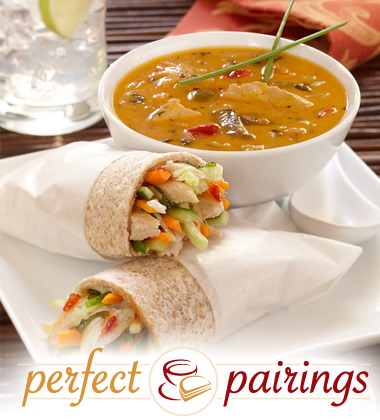 Exotic Thai: The hint of sweet chili sauce and mint in the sandwich complement this aromatic Thai soup with lemongrass and coconut while pairing it with roasted chicken and julienned cucumber and carrot in a delicate wrap.
Recipe Yields:
NOTE: Use your professional judgement when resizing recipes. Seasoning, cooking times, etc, may require adjustment.
Recipe Tip
Prepare Soup according to product instructions.
Place chicken on the 10" tortilla.
Add the julienne style vegetables.
Top with sweet chili sauce.
Roll tightly and wrap with parchment paper.