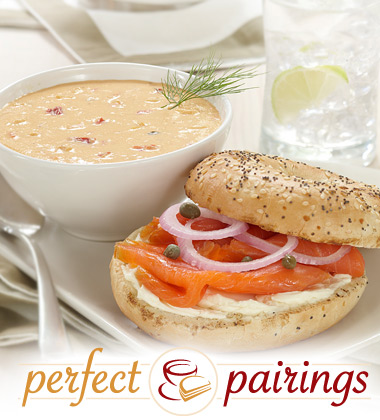 Maine Course: A perfectly decadent pairing for lunch or even dinner! Capers and thinly sliced red onion act as perfect counterpoints to the rich lobster bisque and the savoury smoked salmon on an Everything bagel.
Recipe Yields:
NOTE: Use your professional judgement when resizing recipes. Seasoning, cooking times, etc, may require adjustment.
Recipe Tip
Prepare Soup according to product instructions.
Lightly toast bagel.
Spread softened cream cheese on 1 bottom half of bagel.
Top with smoked salmon.
Garnish with capers and thinly sliced red onions.