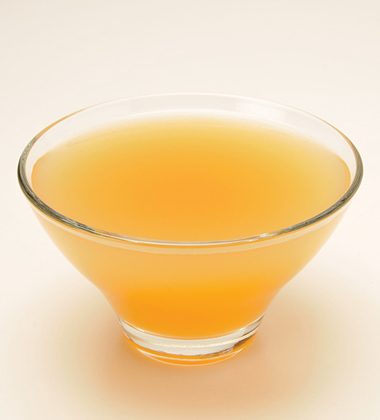 Nutrition Facts
Amount Per Serving
% Daily Value
Ingredients
INGREDIENTS: WATER, VEGETABLE BASE (CARROTS, CABBAGE, ONIONS, CELERYLEAVES, CELERY, PARSLEY), YEAST EXTRACT, POTATO STARCH, FLAVOUR, SALT.
"Campbell's ® Low Sodium Vegetable Culinary Stock is made with simple ingredients to bring rich garden flavor to a variety of soups, sauces and more. It contains no artificial colors, flavors, preservatives, partially hydrogenated oils or major allergens. "
Features And Benefits
Calorie Calculator
| | | | | | |
| --- | --- | --- | --- | --- | --- |
| | | | = | | Calculate calories right here! |
Preparation
THIS PRODUCT HAS NOT BEEN FULLY COOKED BEFORE FREEZING. CAREFULLY FOLLOW THE RECOMMENDED COOKING TIMES AND TEMPERATURES TO ENSURE COMPLETE COOKING. Cooking Directions: This product may be tempered up to 48 hours in a 4° C (40° F) refrigerator prior to cooking. Peel back plastic film starting from one edge. Keep film to view cooking directions. 1. If frozen, run knife around each block in tray to loosen. Empty the 2 trays of stock into large saucepot. 2. Fill both of the trays with water three times (5.7 L or 24 cups in total). Add to saucepot. 3. Heat to a boil over medium-high heat, stirring frequently. Reduce heat to low. Boil gently, stirring frequently to break up any frozen pieces, until temperature reaches 88° C (190° F).
Handling
Do not re-freeze. Do not use if film torn or missing. Do not hold refrigerated product longer than 2 days.
Storage
Shelf Life: 21 months
Storage Temperature: C
Packaging Details
Pack & Size:
3 x 1.81 kg (4lb) tub
Case Size:
45.29CM x 27.94CM x 9.21CM
(L x W x H)
Other Information
Low sodium: 130 mg per ¼ cup concentrate (1 cup prepared with water)Recognizable ingredientsNo artificial colors or flavours
For more information on our products, contact your distributor or call 1-800-461-7687..
Supporting Materials
To find out more about our merchandising and point of sale options, contact your Campbell's representative or call (800) 461-SOUP (7687) and ask about how your operation can benefit from our support.